Workshops
Deborah Schwartzkopf

9518 Workhouse Way Lorton, Virginia 22079
Workhouse Ceramics Workshop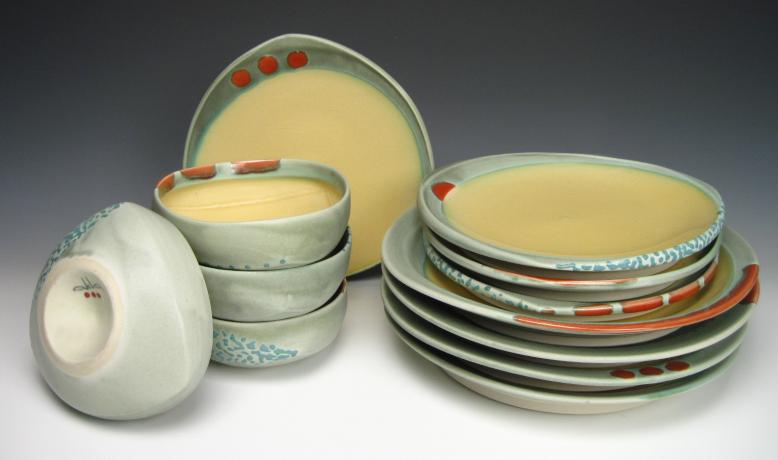 Deborah Schwartzkopf-Cut and Paste
$280.00
January 16 – February 28, 2016 Exhibit (Building W-16-Front Gallery)
February 26- Reception and Artist Talk-7pm-9pm (Bldg. W-16)
Feb. 27-28, 2015 Workshop 10am-4pm (Building W-8)
Set in motion your ability to build complex functional forms with simple parts.  Playful, technique based exercises will hone your skills on altering, attachments, and piecing shapes together. Come and explore the many ways clay can be altered and combined together from wheel-thrown elements. We will cut and dart until our simple thrown cylinders become non-round expressive shapes.
Spark your ideas as you watch demos, participate in hands-on exercises, and take in Deb's source image presentation. Discussions about surface will round out this workshop.  You will be able to pick up any bisque ware and lots of new techniques that will enliven your studio practice.
Students should plan to bring a bag lunch, sketchbook and any desired images for inspiration. Students will be contacted when pots made are bisque fired and ready for pick-up.
Register online (after 9/1/2015) at www.workhousearts.org or
Call Dale Marhanka-Ceramics/Glass Director at 703-584-2982
Upcoming Visiting Artist Workshops
Richard Notkin- Spring 2017